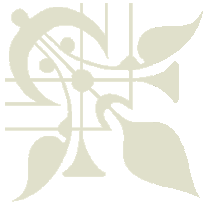 North Stonington Historical Society, Inc.

 Historical Society  monthly programs have 

 started.  Please check back often to see listed  programs. 

Non-members are welcome. Refreshments are outstanding.  Contributions are appreciated. 



         Textile and Dyeing how did our small town fit into this?

Do you have  any documentation or information that might help us in trying to tell the story of dyeing and weaving in our

small town.   

We would love to see pictures of the original dye house if anyone has any.

Have you checked your attic? Maybe  your home was a part of the cottage weaving industry.  

You may contact Gladys Chase 599-3608 or email gchase1@comcast.net

or stop in at the society on Tuesdays 2-4

Previous Dye Days were a success! 


In memory of Anna Coit 1908 - 2014

 North Stonington Historical Society  

publication

 'Down On the Farm' 

Mark Starr is a local photographer/ author that spent over a  year documenting daily life on the last commercial dairy farms in North Stonington.

 This would make a great gift.

The books will be available  at the Historical Society on  Tuesdays.

      Cost is $22. If you wish to have a book mailed to you please use order form here   
                               --------------------

Parking available across the street in town parking area. 

Get Your Reservations Now

The Parlor Concert Series at North Stonington Historical Society announces

 "Equinox Auras: Dawns and Nocturnes from Ireland and Beyond," with guest pianist Elena Zamolodchikova, in the Stephen Main House at 1 Wyassup Road in North Stonington village on Sunday, March 19, 2017,

 4:00 p.m. and again at 6:30 p.m. 

 Seating is limited; reservations are recommended. 

Call (860) 245-5322 or (860) 599-3608 

Please leave message and someone will get back to you. Tickets are $20 per person.

​Guest pianist Elena Zamolodchikova

Sunday, March 19, 2017, 

 4:00 p.m. and again at 6:30 p.m. 

​North Stonington Historical Society 

1 Wyassup Road

free presentation 2 p.m. April 1,2017 

LIBERTY AND THE FLINTLOCK

Originals from the American Revolution and the War of 1812

​Have we been taught a wrong story about how the patriot side won the Revolutionary War? The equipment of the times determined the tactics. Were we smart and were the  British stupid? See many examples of muskets actually used in the American Revolution and the War of 1812. Learn how they worked and how they were deployed.